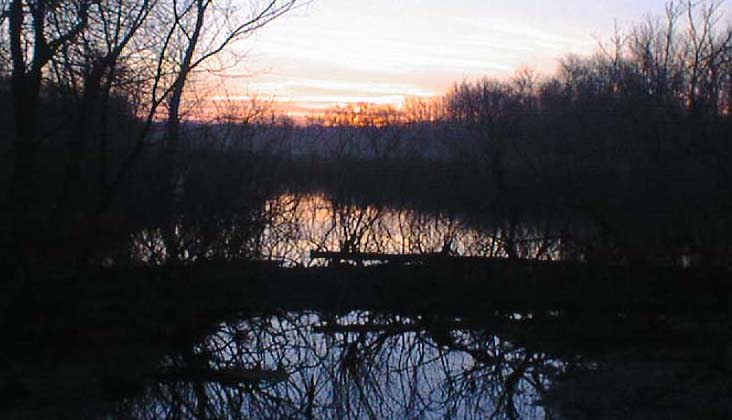 Western Kentucky has some of the best duck hunting there is to offer in state. With two of the biggest Waterfowl Management areas located in this part of the state, many species of waterfowl find themselves migrating through the Commonwealth and resting along the way.
The key and often a must to being successful hunting waterfowl in Kentucky is being mobile and have the ability to hunt the areas that have birds. Whether it is hunting sloughs, flooded timber, fields, strip pits, ponds, rivers or the big lakes. Through a network of contacts and being afield by the day we know what we need to do.
If you have a hunt planned with us and we don't feel that we can provide you with a quality hunt, we will call it off or let you make the decision based on the information we provide you about bird numbers. If we call it or you call it, we will refund your deposit. If we can reschedule a date that works for both we'll do that to. Some years can be just that bad.
Waterfowl hunting in Western Kentucky can be feast or famine. Many seasons are up and down. November can start out with good action but high water can fill the fields off the Ohio, Green and Tradewater Rivers and flood out most of our areas, scattering birds, displacing us from using pits. In the month of December it can be warm. Rivers can also be high and as they can be any month of the season spreading birds and limiting tactics. January can be on and good numbers of ducks and geese making their way here. Often mid to late January right up until the last day can be the best hunting of the entire 60 day season.
The big lakes can often hold great numbers of ducks, great numbers of divers in fact, and so can the river. If this is the case, there is often a back up plan if we cannot count on puddle ducks to offer a good shoot Some years we do not spend any time hunting divers, other times we make a lot of road trips or time on the river.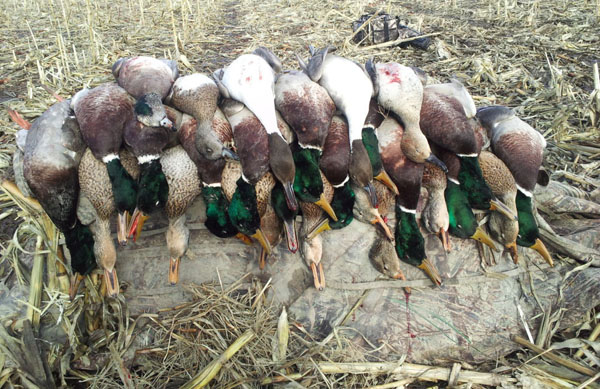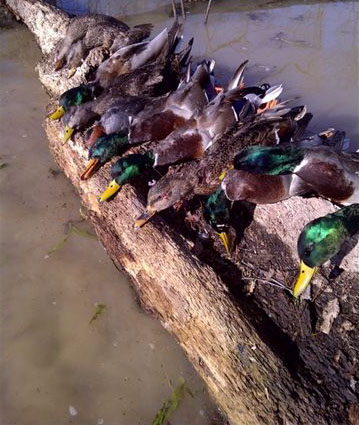 ---