Kentucky Predator Hunting

Predator hunting takes patience. You must develop patience you thought you never had. You have to disappear into your surroundings. Predator hunting often involves sitting still for long periods of time while only using your eyes to scan the terrain in front of you. Even the most attractive calls that may be a dinner bell to a bobcat, coyote or fox is for not unless you maintain a stealth like approach. At times you will have predators come racing in to commit suicide, but more often than not they will take a cat like approach, come in from down wind and have their sharp eyes keyed in on your position.
Predator hunting often requires being mobile and having the ability to setup several different times or even bounce around to different properties. Coyotes can cover miles each day in search of food, especially during the winter months. A coyote that left sign today could be 8 miles away tomorrow.
Not every hunt will end in success. Often several setups do not lead to a response, but then you will hit a string where the next three or four will. To say the least, predator hunting can be hit or miss, but there are usually a few things newcomers start out doing wrong and that is most often over-calling and setting up with the wind wrong. These are probably the 2 biggest factors at failure for newcomvers.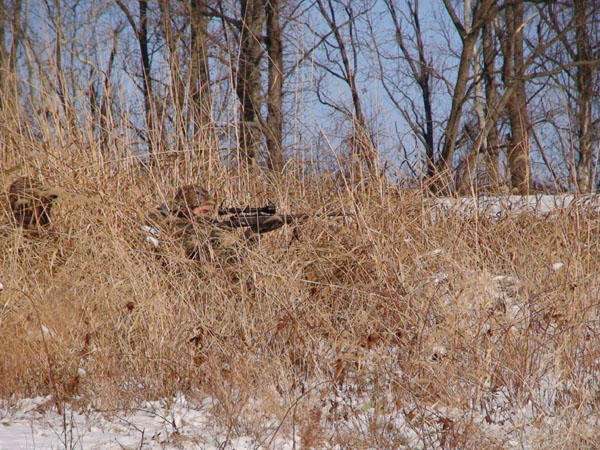 Western Kentucky Predator Hunts

2018-Predator Hunting - $275 (up to 2 people)
This trip involves starting out before daylight and getting setup. We will use a combo of electronic caller and mouth calls for coyote year around, as well as, bocat and fox when in season.
If hunting is good, this hunt is fast paced and full of action. Many properties will be hunted.
Predator hunts run from daybreak until 2 PM..
Coyote can be hunted all year, while bobcat and fox can only be hunting during furbearer seasons (November-January/Feb).
---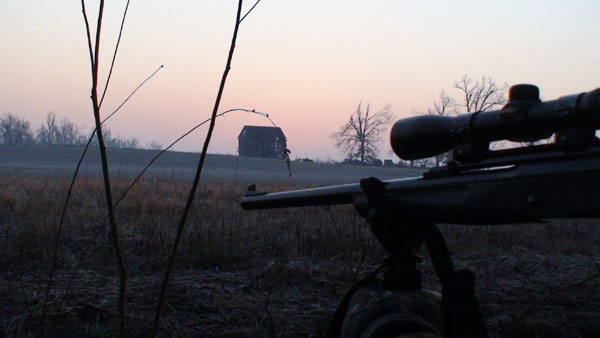 Are you only interested in a 1/2 day hunt? We can accomodate this as well. Join us at first light and hunt until 11am on our 1/2 day hunts.
1/2 Day Hunts: $200
Or hunt a day and a half, hunting all of one day and the next morning. Call or Email on specific pricing. wkohunts@gmail.com
---
Have you ever thought about giving night hunting a try? Kentucky recently added seasons allowing predator hunting at night from February 1st until May 31st.
During these night time hunts only shotguns may be used. Predators are most active, vocal and responsive at night. Call or Email about this new hunting opportunity..
---
A couple views from some of our setups.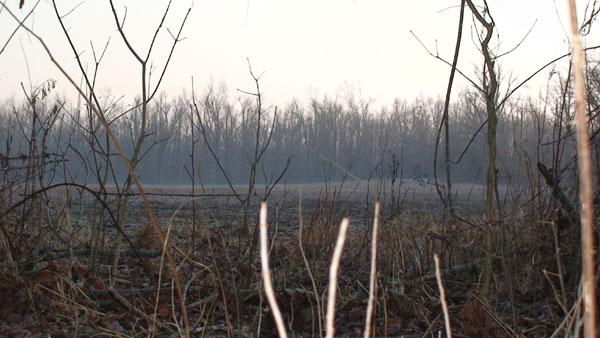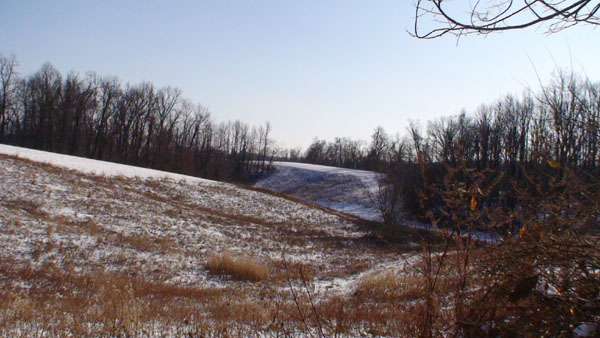 ---