Welcome to the Front Porch. Here you will find talk about what is going on with WKO and any success we've had. We use only recent photos and references from our hunts. This gives our clients an up-to-date, honest report. Check back daily, because like the seasons it will change.
---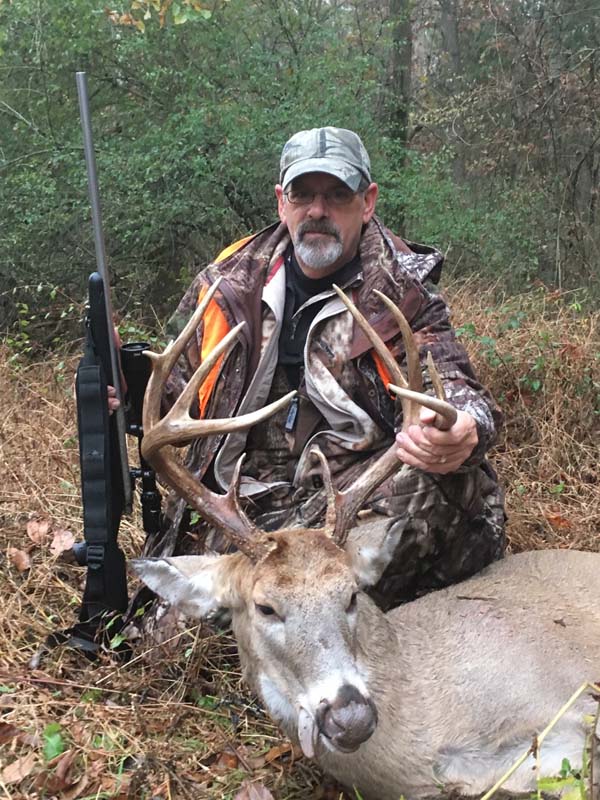 ---

Update: 11.17.17 - Our second group is under way and the start to their hunt has been a little marred by rain and wind. We scratched a nice buck before the rain on Wednesday, but failed to kill a buck yesterday for the first time during the week, but got back on track midday today with a decent buck on it's feet during the transit time. A little rut action picked back up today as well with 5 different bucks being seen chasing does. The forecast tomorrow is not looking well, with rain, scattered storms and high winds most likely. Hopefully we see some good afternoon movement and we have another buck or two hit the groud before the weather tomorrow.
11.14.17 - After the first 4 days, we've went 5 for 8, which included a miss and another buck that we could not find. As always, we like to keep it real by being black and white about our hunts. Two of our hunters also did not see a 'shooter' buck while here.
11.10.17 - Our recent bow hunts were much like the weather, hot one day, cold the next. Overall the last 10 days of bow hunting has been pretty good, seeing 3 bucks fall and as many does. We've seen a couple misses on good bucks, and a couple more that escaped shots. The rut activity has picked up, but as normally happens, one day it's hot and bucks are chasing does throughout the day. The next day nothing. Perhaps locked down with a doe. Tomorrow we'll open our rifle season which falls in the heart of the rut here in Kentucky. We should see many of the bucks we've scouted and watched all season killed and some new ones that have turned up taken as well. Check back next week for updates as we have time to get online.
Thanks to all of our 2017 bow hunters to date. It's been a good year and we appreciate you choosing to hunt with us. And look forward to seeing those of you back in 2018 who have secured your hunts already.
11.2.17 - The magic month of November in the Whitetail woods. It's pretty much what most deer hunters wait for 12 months after the Calender rolls over to December. Well it's here. It's wet and it's warm to start the month and continue with some rut bow hunts. Our first hunts seen a lot of activity, not a lot of big bucks, but scrape action and buck activity increased by the day. Then Sunday hit and they went cold turkey.
Coming up on the full moon and mixed weather patterns may prove some tougher hunting, but bucks should be on their feet regardless at different times over the next 7 days heading into the opening weekend of Rifle season on the 11th. Check back as we'll be providing hunt updates and trail cam postings here on the front porch.
If you want to hunt with us here is what you have to jump on.
December 9-17, Muzzleloader - 3 days $600, 4 days $800.
What to expect during your hunt ---> HOW OUR HUNTS TAKE PLACE.
10.27.17-We head into our Pre-rut archery hunt with cool and wet weather today. The last few mornings activity has been pretty good upwards of 9-930. We've seen scrapes popping up over night. If the forecast holds true and we dip to around 30 the next few nights the bow hunting action should heat up. This mornings hunt deer were active and at least one shooter buck was seen while on stand. Check back in a few days for an update on the current hunt and updated trail cam pics.
10.23.17 - The smoke has cleared on the short 2-day Muzzleloader segment here in Kentucky. Temps soared a bit from earlier in the week and the wind got up a bit and a tad out of the east which over-all seemed to hurt much of the activity. Hunters did scratch out a opening morning 10pt kill. A miss occured on a nice buck in the afternoon on Saturday as well. On Sunday rain and storms were in the forecast and we had a couple guys leave out early. Those who stuck around found the rain held off. Deer activity came fairly late in the day as the wind blew 20+mph most all day. We had another miss Sunday before dark and another buck hit, that is currently being looked for. We did not have any does shot on this years hunt.
We've not really seen an increase in rut sign. An occassional boundry type scrape but we've not encountered any full fledge licking branch scrapes just torn up yet. Normally over the next 2-3 days we seen an increase in day time buck activity by the day, as well as, scrapes and bucks frequenting them. We'll see if that unfolds later this week heading into our next hunts.
Up next we get into our pre-rut archery hunting that will progress into rut archery as we move into the early part of November. We'll have updates on these hunts every few days, success, as well as, a button here on the Front Port for November Trail cam pics.
10.18.17 - We've had a rifle hunt cancellation that could be setup as a 3, 4 or 5 day hunt between November 15th and 19th. Call or Email if you are interested in taking this opening.
We are well into our prep and hunt plans for the upcoming 2 day Muzzleloader season. Falling later than normal, 3rd Saturday in October, we hope to see a little better buck activity. It would have been nice to have seen these 30 degree mornings over the weekend but it look like it will warm up a bit with night time lows in the 50's and day highs in the low to mid 70's. A far cry from the 80's we seen last October on this hunt. We're in the process of updating the Trail Cam pages, so check back over the next several days and you will see updates there each day. Once we get into the last days of October we'll have links from the Front Porch to November Trail Cam Pics specifically. So watch for that button to show in the coming days.
If you are a bow hunter there is also a spot or two for you to squeeze in some of the better hunting of the fall during our pre-rut and rut archery hunts. Setup a hunt between Oct 25th and October 31st or November 4th and November 9th. Call or Email.
For you Fall Turkey hunters, the cooler temps have the birds active and moving around more than we've seen the last week or two. Mostly still in hen/poult flocks, while gobblers are bachelored up, most of the birds are spending their time on food sources, acorns and cut corn being the major draw right now.
---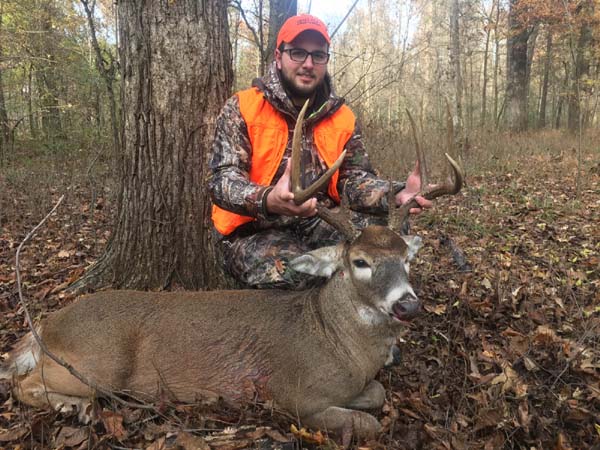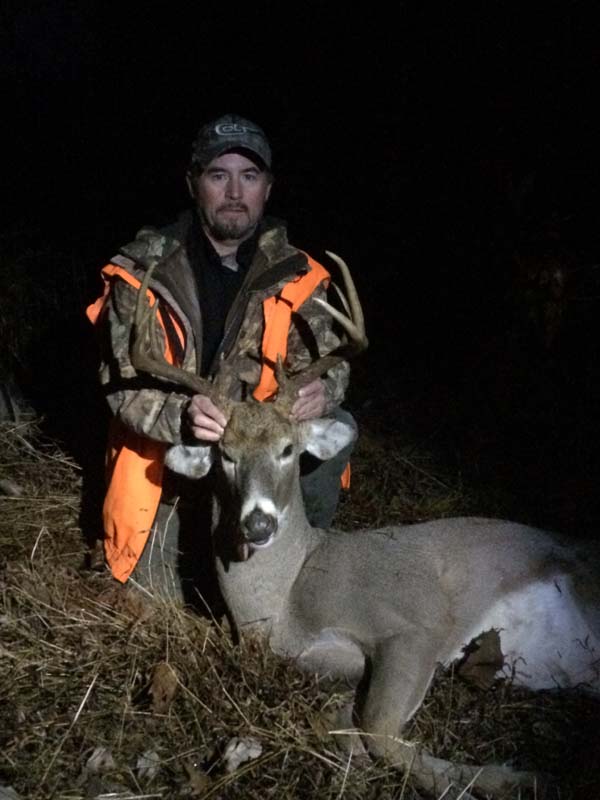 ---
We run cams 365 days per year.
---
If you are looking for help to hunt or fish in Kentucky drop us a line and see what we can put together for you. Good Hunting! wkohunts@gmail.com